Why compete if you can be in
competition
The best digital way of earning instant visibility in Google Search Results and websites (where these ads are run) is through Google Ads. You get to know your genuine buyers/leads/prospects and make them so.
Boost Your ROI with
Lowest Ad Expenditure
At MarkAce, we discuss and get inputs from you about your major Search Engine Marketing Initiatives, Target Audience, Age group, Targeted Demographics, and customer acquisition probability within your Budget, to perform feasibility analysis for running Google Ads as planned. Then, we work on a plan that positions your ad for the most relevant keyword at the lowest price possible to meet all your overall Lead generation needs and to optimize your PPC campaign conversion rate.
All these Ad Campaigns work on Pay Per Click basis, i.e. you get charged only when your Ad is clicked. We will setup Daily budgets as per your targeted  expenditure budget that fits in right inside the bucket to get best Click-Through Rates (CTRs) and maximum conversions. We work right from the start, from setting up a campaign, to creation of ad copies and reviewing its quality score, till you receive the desired end-result in terms of enhanced conversions and improved ROI.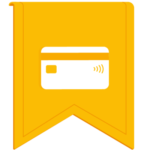 Cut Off Your Daily Ad Spend by Rationally Optimized

Google Ads Campaigns
We take pride in being the Premier Google Ads Agency in India. We have a team of PPC experts in India that manages PPC accounts and campaigns of many small to medium-sized businesses. Our 3+ years of expertise facilitates us to understand all the PPC tactics and develop PPC strategies around it, keeping all the client's requirements in mind. Our PPC Consultants will handle everything to make an impact and boost relevant traffic.
The
Approaches

We Live By
Would you like to
Get Free
Analysis?
How about to increase your revenue online & being on top in Google Search Results? Let's connect you with our experts!